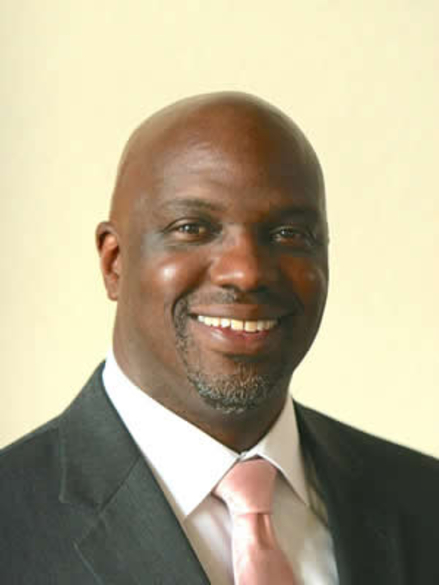 Oliver Turman, AT&T Director of Supplier Diversity, spoke on a panel during the inaugural Technology Conference hosted by the U.S. India Chamber of Commerce DFW.
The panel discussed the importance of diversity within their supply chain, why and how they partner with emerging technology companies, and their strategy with catering to the millennial generation.
After the panel, Turman spoke with the Dallas Business Journal for an exclusive Q&A:
Why do you want your suppliers to mirror your customer base?
I think it's really important. If you look at it, we want to make sure we're helping the communities around the country. And one of the biggest ways of doing that is utilizing diversity suppliers located throughout the country.
If we really want to have a positive impact and in maybe under-utilized areas of the country, areas of the country that might be economically depressed, one of the best ways of doing that is utilizing companies within those areas. Or corporations that are located within those areas.
What would AT&T look like if it suddenly stopped collaborating with outside innovators?
I think it's extremely important. Within AT&T we have a lot of good ideas, we have a lot of smart people. But we also recognize that we don't know everything. There are a lot of folks outside of AT&T that can bring to us exactly what we need and bring to our customers what they expect out of AT&T.
So it's extremely important that we go outside of AT&T and find those new and collaborative ideas that help solve our problems or help us reach our goals, whatever those goals may be.
Do you view the millennial generation as a problem or just another generation you have to adapt to?
It's absolutely not a problem. It's just a new challenge for us. And this means we have to adapt to meet the needs of that new generation.
The question that was asked, 'How do you meet the needs of millennials while also meeting the needs of the baby boomers that have the power of the purse?' is a challenge that we take on.
We recognize that we have to meet the needs of millennials. We're changing our process, we're changing our internal structure, we're changing our workplace but we're also changing the services that we provide in order to meet that.
But we're also continuing to insure we're trying to meet the needs of those long-term customers of AT&T. If you look at any of the innovation we bring to the table, we take that under consideration all the time.
While you may not have a landline, I know that my mother-in-law has a landline and she still uses it all the time. So we're going to make sure that any innovation we bring to the table will meet her needs just as well as my daughter, who's 18.
Evan Hoopfer is the Dallas Business Journal's digital reporter.
Posted By: Reginald Culpepper
Tuesday, May 3rd 2016 at 4:42PM
You can also
click here to view all posts by this author...