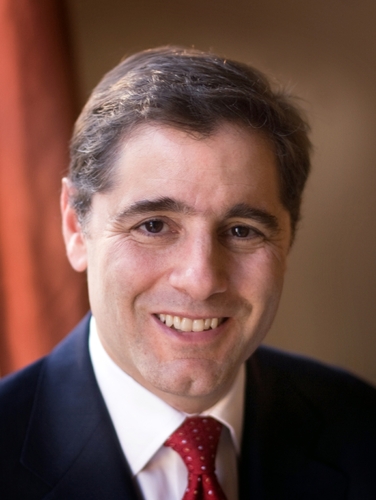 Federal Communications Commission Chairman Julius Genachowski announced key senior agency staff in the Office of Communications Business Opportunities (OCBO) and Office of the General Counsel (OGC). These positions include: OCBO Director Thomas Reed, OCBO Senior Deputy Director Carolyn Fleming Williams, and Associate General Counsel and Chief Diversity Officer Mark Lloyd.
"The FCC must ensure that the communications field is competitive, generates widespread opportunities, and is open to new ideas from all sources," said Chairman Genachowski. "This exceptionally talented team will collaborate on the policies and legal framework necessary to expand opportunities for women, minorities, and small businesses to participate in the communications marketplace."
Director, Office of Communications Business Opportunities, Thomas Reed: Mr. Reed most recently was Of Counsel at K&L Gates LLP in Washington, DC, where his practice focused on a broad range of issues including commercial litigation, corporate governance, investment management, and civil rights. At K&L, Mr. Reed specialized in regulatory issues affecting women and minority-owned businesses. He has worked extensively with some of the nation's largest organizations that advocate for women and minority-owned business and is a regular commentator on disadvantaged business enterprise certification procedures. He has also served as Legal Counsel to the National Coalition on Black Civic Participation. Before joining K&L, Mr. Reed was a Senior Trial Attorney in the Civil Rights Division of the U.S. Department of Justice.
Senior Deputy Director, Office of Communications Business Opportunities, Carolyn Fleming Williams: Carolyn Fleming-Williams most recently served as Director of the Office of Communications Business Opportunities, FCC. During her 15-year tenure with the Commission, she has also served as a Senior Attorney-Advisor with the Media Bureau. Prior to joining the Commission, Ms. Fleming-Williams served as corporate counsel with the Communications Satellite Corporation (COMSAT). She was also an associate attorney with the law firm Kirkpatrick & Lockhart, now K&L Gates LLP. Prior to joining K&L, she was an Honors Attorney with the U.S. Department of the Treasury. She has also served as President of DC Habitat for Humanity and as a Fairfax County Commissioner for Civil Service.
Associate General Counsel and Chief Diversity Officer, Mark Lloyd: Mr. Lloyd was most recently the Vice President for Strategic Initiatives at the Leadership Conference on Civil Rights/ Education Fund, where he oversaw media and telecom initiatives. Mr. Lloyd also has been an adjunct professor of public policy at the Georgetown University Public Policy Institute and a visiting scholar at MIT, teaching communications policy. Previously Mr. Lloyd has been a senior fellow at the Center for American Progress, the General Counsel of the Benton Foundation, and an attorney at Dow, Lohnes & Albertson. Before becoming a communications lawyer, Mr. Lloyd had a distinguished career as a broadcast journalist, including work at NBC and CNN.
Posted By:
Friday, August 7th 2009 at 3:03PM
You can also
click here to view all posts by this author...